Exhibition time: August 7-9, 2020
Exhibition address: Tanzhou International Convention and Exhibition Center, Guangdong, China
Holding scale: 30000 ㎡ exhibitors: about 800 domestic and foreign merchants: it is estimated that more than 30000 people will visit
do


Co host: World Business Federation
Sichuan world one belt, one Road Cultural Center
Sponsor: Shenzhen Pharmaceutical Industry Association
Co organizers:
China Medical Device Industry Association - Innovation Service Professional Committee
Public service platform for medical device procurement in China
Guangdong Textile Association
Shaanxi Medical Chamber of Commerce
Yunnan medicine chamber of Commerce
Guangxi pharmaceutical chamber of Commerce
Wenzhou Foreign Trade Enterprise Association
Liuzhou textile and clothing association
Zhuhai pharmaceutical circulation industry association
Dongguan mask and Equipment Industry Association
Jiangsu qishanghui Information Technology Co., Ltd
China Health Industry International Industry Group Co., Ltd
Purchasing group: United Nations Economic and Trade Center
China Office of the United Nations Economic Cooperation Coordination Bureau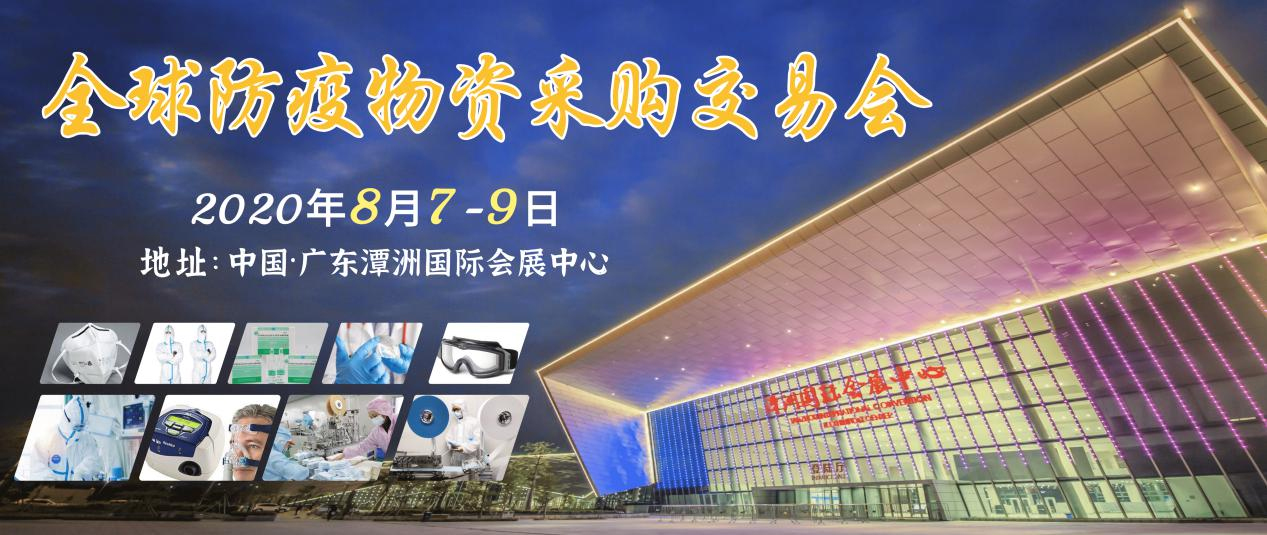 Purpose of the meeting:
The Silk Road Economic Belt (one belt, one road, The Belt and Road) is the 21 world.
The short term "maritime Silk Road" is China's president Xi Jinping and September 2013 and October respectively.
Cooperation initiatives. It runs through Asia, Europe and Africa, covering 136 countries or regions, and relies on the international community on land
Large channel, the key port is the node on the sea. It will fully rely on the existing bilateral and multilateral mechanisms of China and relevant countries
With the help of existing and effective regional cooperation platforms, we will actively develop economic cooperation partners with countries along the belt and road
Partnership to build a community of interests, a community of common destiny and a community of mutual political trust, economic integration and cultural inclusiveness
Community of responsibility.
One belt, one road, is currently facing novel coronavirus and other global epidemic prevention.
In short, China has opened up commercial channels for the import of personal protective equipment and medical materials and equipment urgently needed by many countries, Guangdong
As a global trade city, manufacturing and export rank the top in China. This fair is held to let factories and purchasers
Dealers better achieve precise docking, link made in China with the global unified anti epidemic action, and promote
With the recovery of global economy and trade, we will help domestic manufacturers of epidemic prevention medical materials to build a one-stop business procurement platform.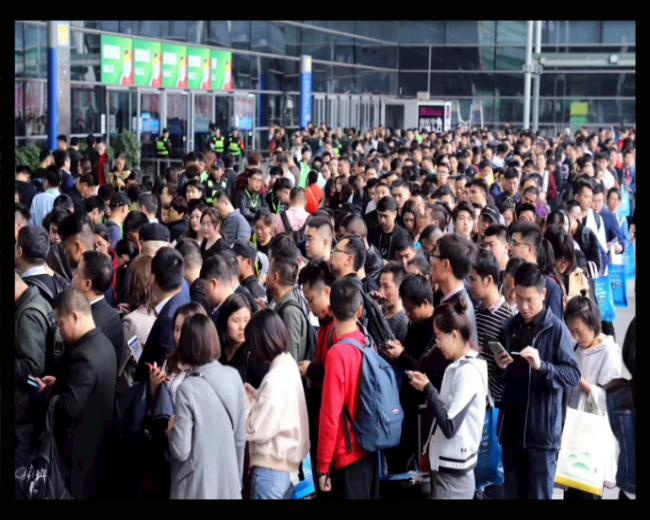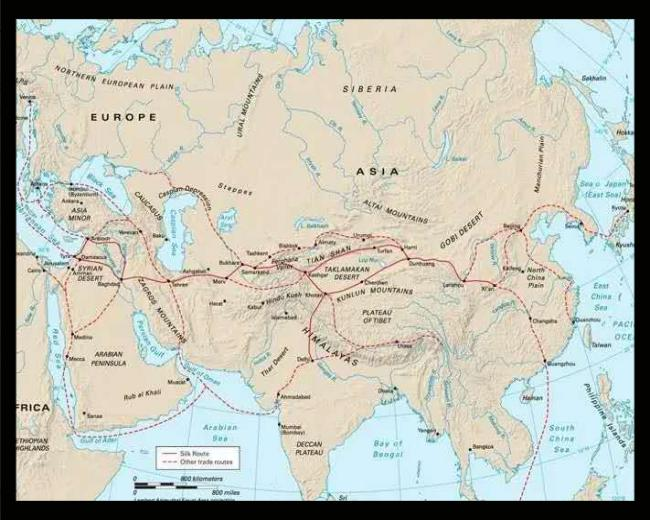 Exhibition scope:
Anti epidemic mask, protective clothing, disinfectant, alcohol, goggles, protective mask, testing reagent, medical gloves
Mask raw materials (melt blown materials, electret masterbatch, melt blown cloth, etc.), automatic mask machine and accessories, protection cabin, breathing
Machine, frontal temperature gun, integrated temperature and disinfection machine, infrared image tracker, thermal imaging rapid temperature screening device, prevention
Epidemic vehicles, epidemic prevention drugs, treatment drugs, Chinese and Western medicine, health food, antibacterial food, alcohol wet tissue
Kill and kill equipment, sterilization lamp, air purifying sprayer, medical instrument, medical equipment, medical health care instrument and use.
Products, rehabilitation equipment, family protection and health care products, first aid equipment, laboratory equipment and medical services, medical consultation
Inquiry, certification agency, customs clearance, diagnostic testing agency, logistics, supply chain finance, it services, other services
Relevant third-party service enterprises and other relevant supporting facilities.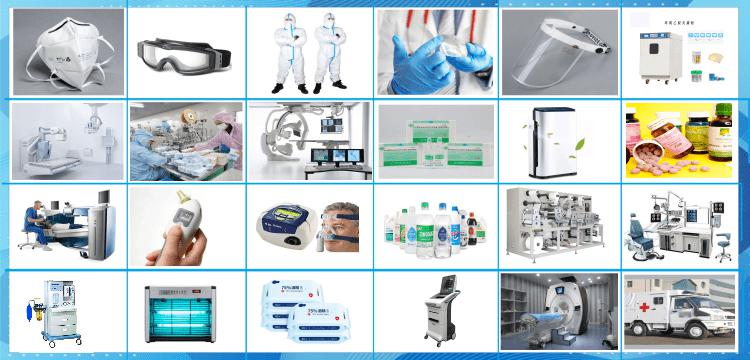 The exhibition solves five problems of the enterprise:
① Help enterprises solve the problem of orders
② Help enterprises solve inventory problems
③ Help enterprises solve export problems
④ Help enterprises solve supply chain problems
⑤ Help enterprises solve transformation problems
Media publicity:
The organizers will work with Guangdong TV, Guangdong Southern TV, AoYa TV, southern media, Tencent, Baidu
Today tiktok, jitter, mask network, China Bio equipment network, micro plastic network, Oriental Medicine cross network, Oriental medical care
360 online media in China, such as device.com, daqian.com, China Medical mining.com and changzhan.com
Wide coverage.
Audience invitation:
From more than 30 countries overseas, including Japan, South Korea, Italy, Spain, Britain, France, India and the United States
Medical institutions and related medical agents in China, traders to purchase before coming.
From domestic e-commerce, chain drugstores, hospitals, wholesalers, agents, traders to purchase.
Two purchasing groups, namely, the United Nations Economic and trade center and the China Representative Office of the United Nations Economic Cooperation Coordination Bureau, are invited
Highlights:
The industry expert group visited the exhibition site to hold the "international epidemic prevention and control and Medical Industry Development Summit Forum".
Exhibition hall introduction:
Guangdong Tanzhou International Convention and Exhibition Center is an international convention and Exhibition Center located at the junction of Guangzhou and Foshan, Guangdong
The scope of manufacturing center city, the core city of Guangdong, Hong Kong and Macao Dawan District, located in the one hour economic circle of the Pearl River Delta, and the distance between
It is 15km away from Guangzhou South Railway Station (high speed railway station) and 60km away from Guangzhou Baiyun Airport.
Exhibition procedure:
① After confirming the participation, confirm the booth to the organizing committee, sign the participation contract, fill in and send it back to the Organizing Committee;
② From the date of signing the exhibition contract, the exhibitor shall remit the exhibition fee within three working days
To the account designated by the organizing committee, and return the remittance voucher to the Organizing Committee for checking;
③ Booth sequence allocation principle: apply first, pay first, arrange first!

Exhibition mode:
Guangdong tianhangjian International Exhibition Co., Ltd
Room 408-411, Nancheng science and technology building, No. 16, Jianshe Road, Nancheng street, Dongguan City
Contact: Miss Liang
Mobile phone and wechat: 189 2682 7091